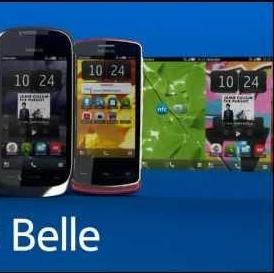 Mobil phone manufacturer, Nokia's employee has hinted that the its much anticipated Belle update will not be released on October 26 during the Nokia World 2011.
Several rumors circulating on the internet claim that Nokia might be planning to release the new version during the event in London. The company has not announced any launch date for the new software but has only hinted that it will come in eth coming future.
"As you all know we are NOT announcing any dates for our software updates in advance," wrote a company employee on the Nokia Europe forum. "At the moment our focus first is to get Symbian Anna out to our customers in the US, Canada & Australia. Symbian Belle IS coming - but definitely not on 26th October as some blogs are claiming."
The Nokia World is the company's annual event where it announced new products and systems. This year the event will take place on October 26 and 27 in the British capital, where it will also reveal some Windows Phone mobile phones.
The company has said that it will launch its new `Nokia 603' at the event on October 26.
The new handset is expected to be powered by its Symbian Belle OS. Nokia 603 will come with a 1 GHz processor, a touchscreen with 360 x 640 pixel resolution, WiFi, Bluetooth and HSPA+"HSPA connectivity. The handset will also have a 5 megapixel full focus allowing users to record videos with high quality. There are reports suggesting that the company will also release a Symbian Belle update for phones running on Symbian Anna on October 26, the first day of the event.
Labels: Mobile , News